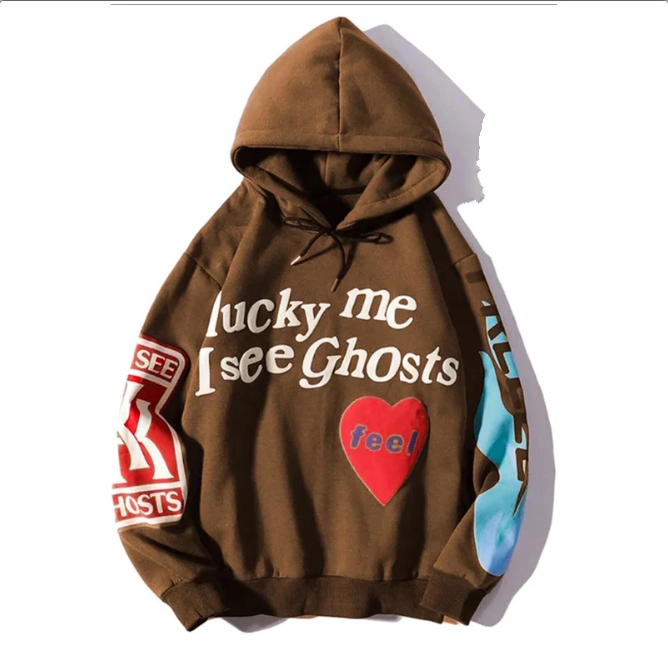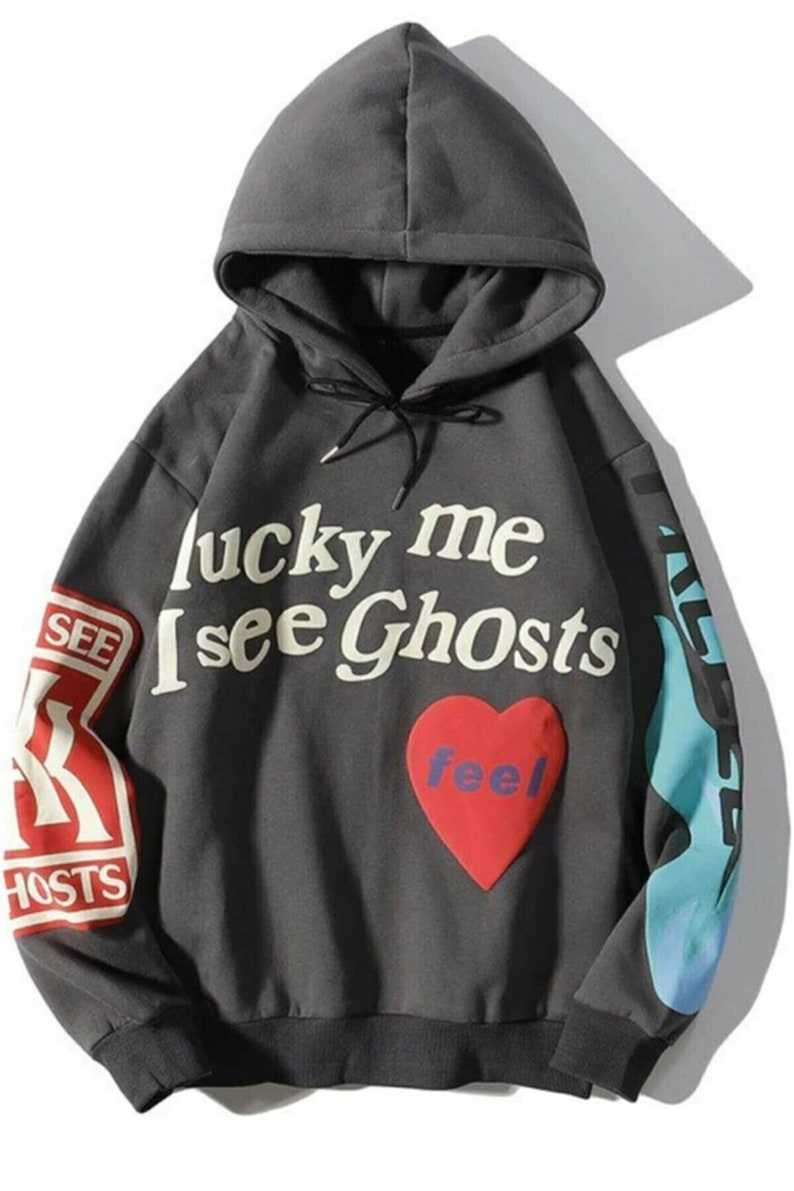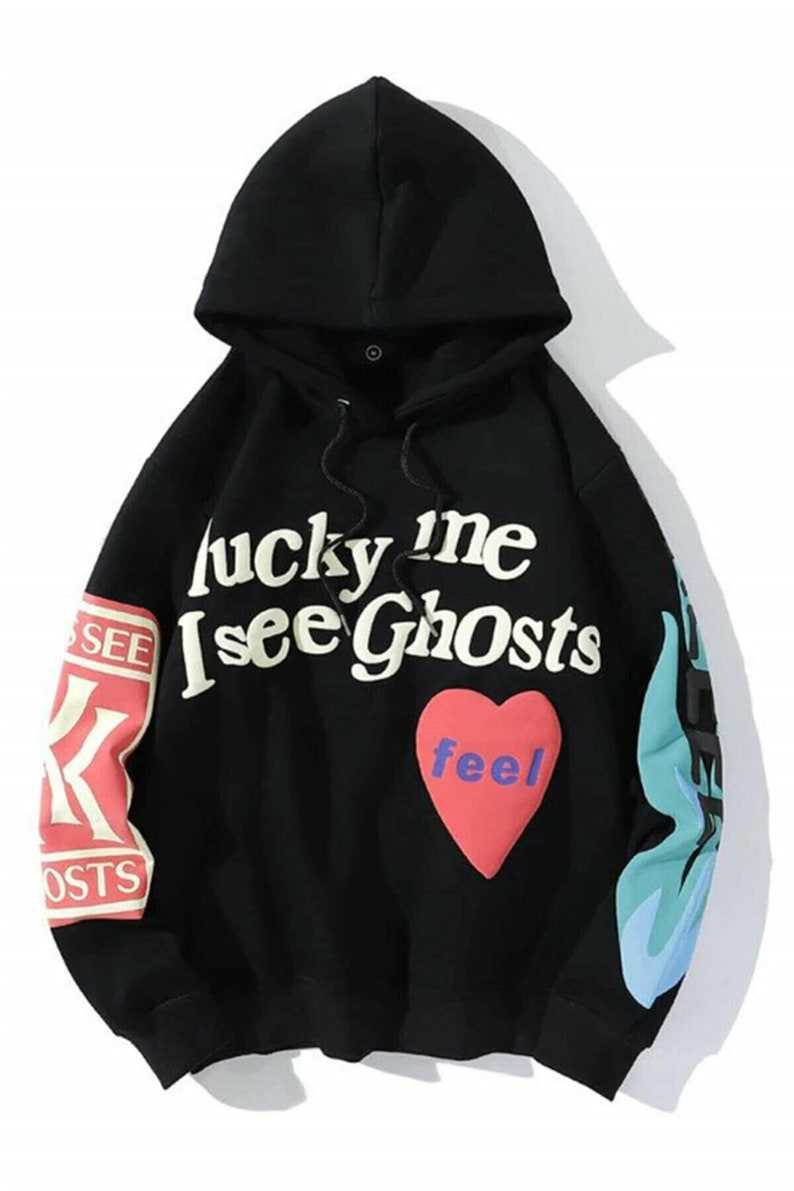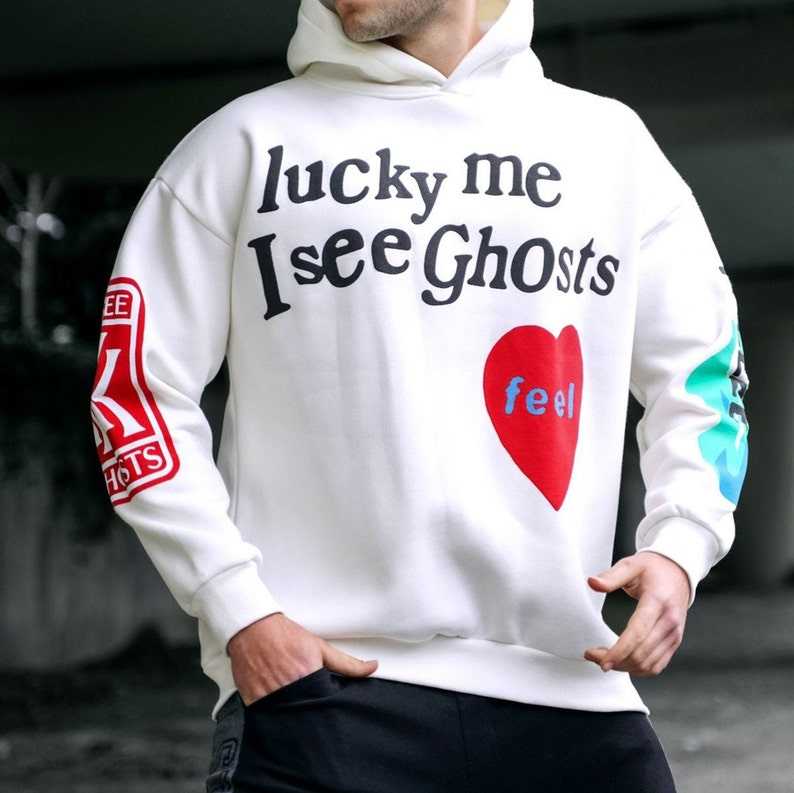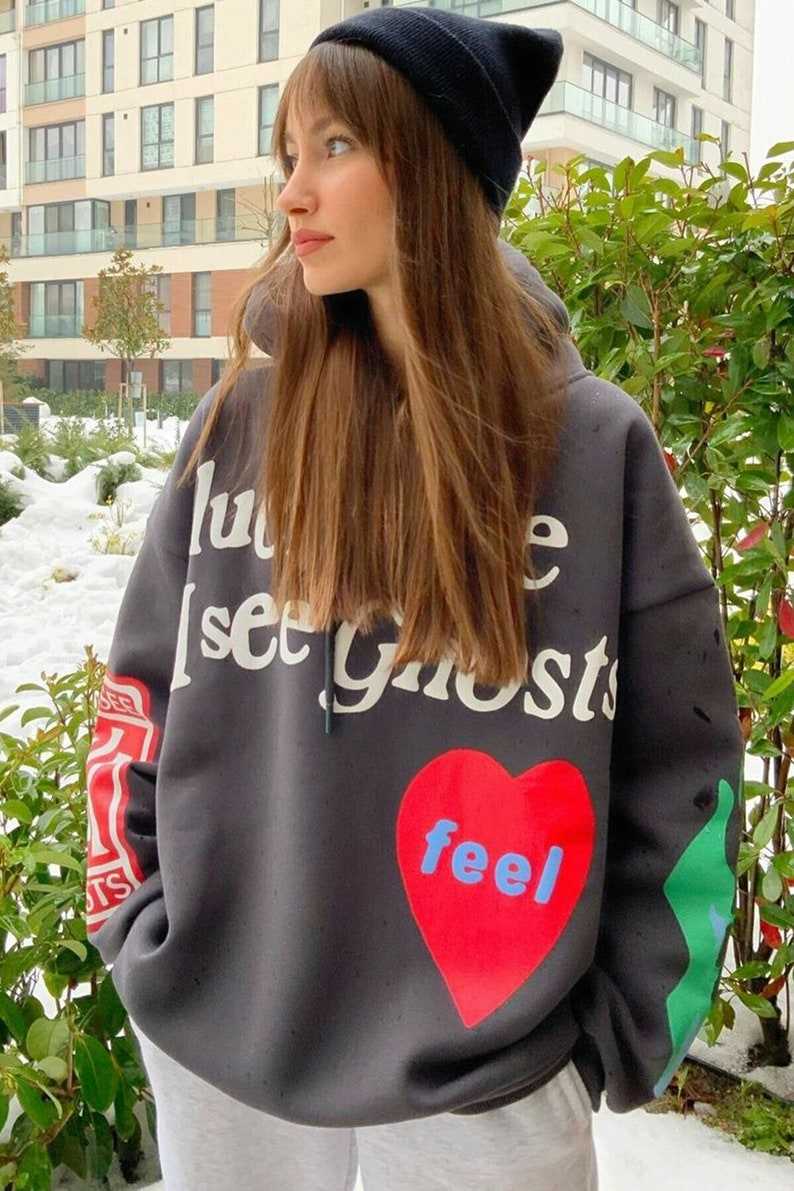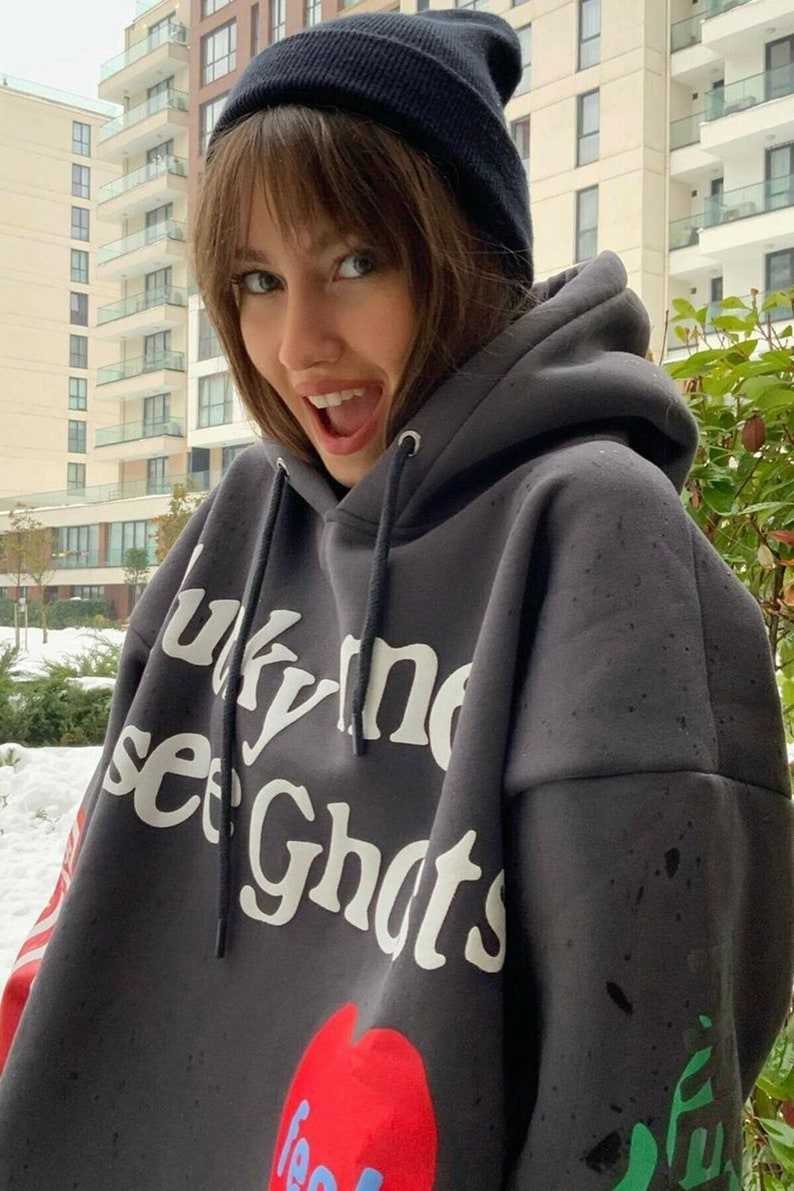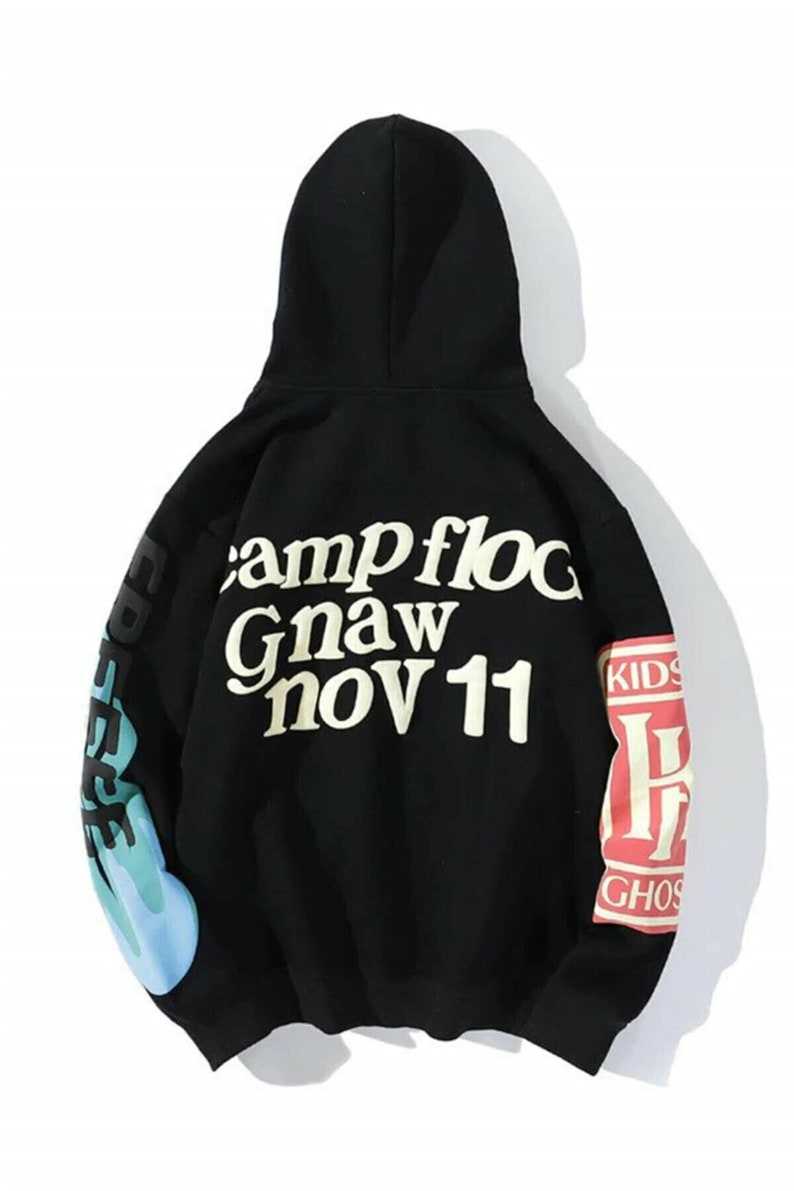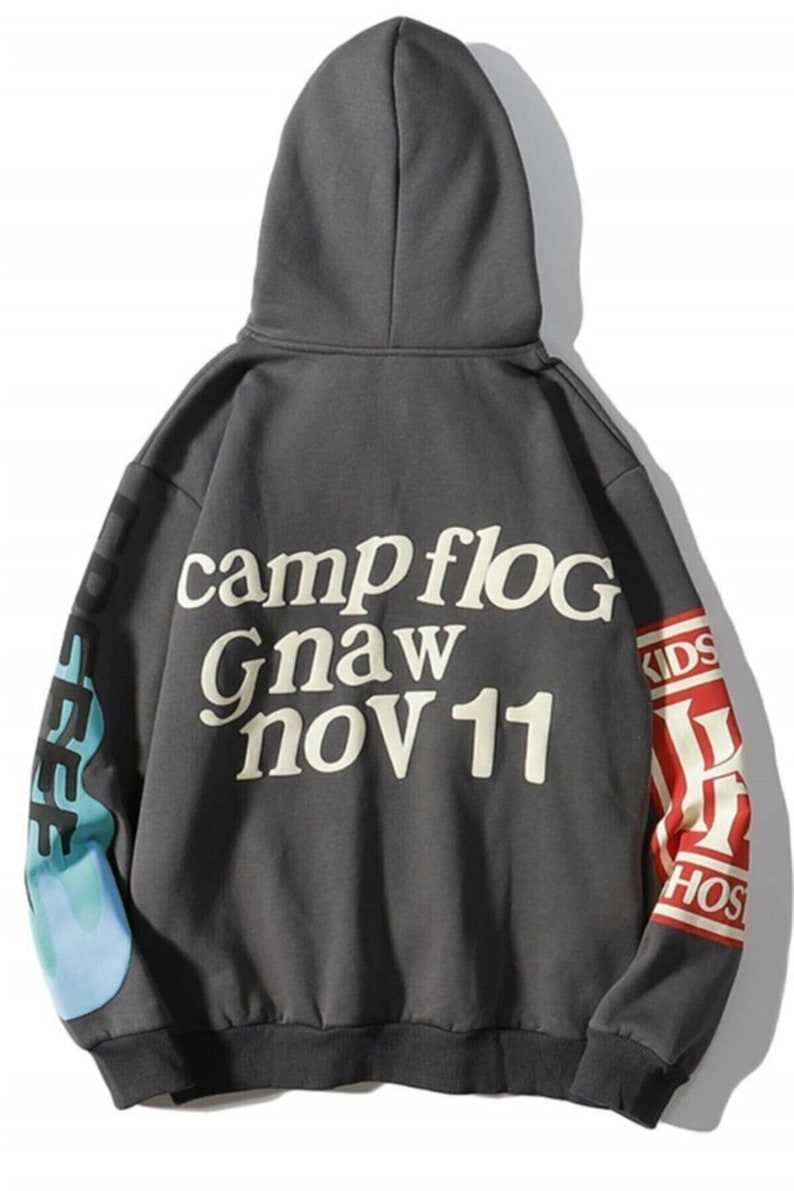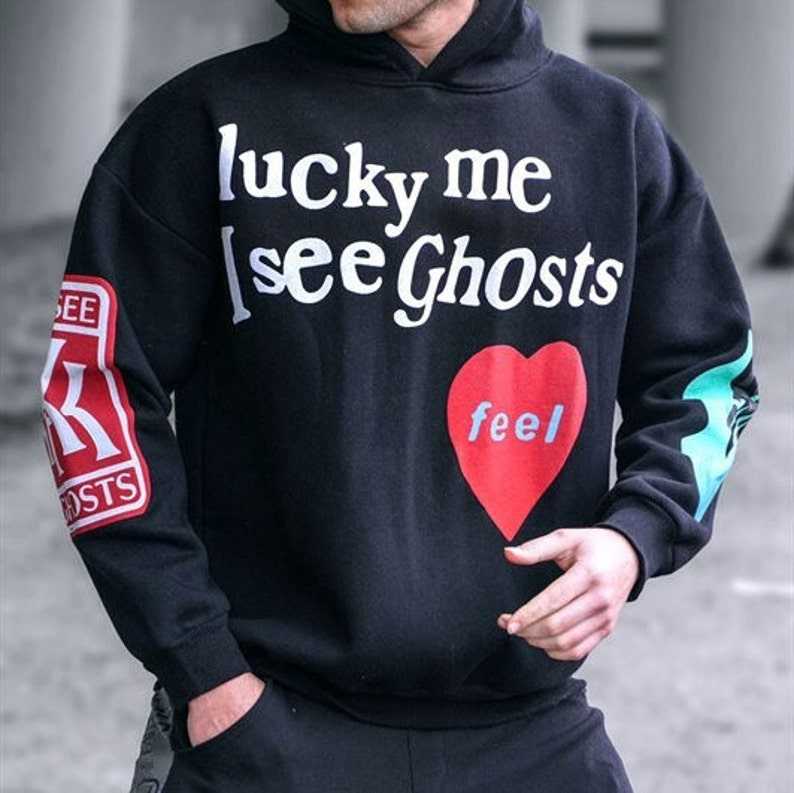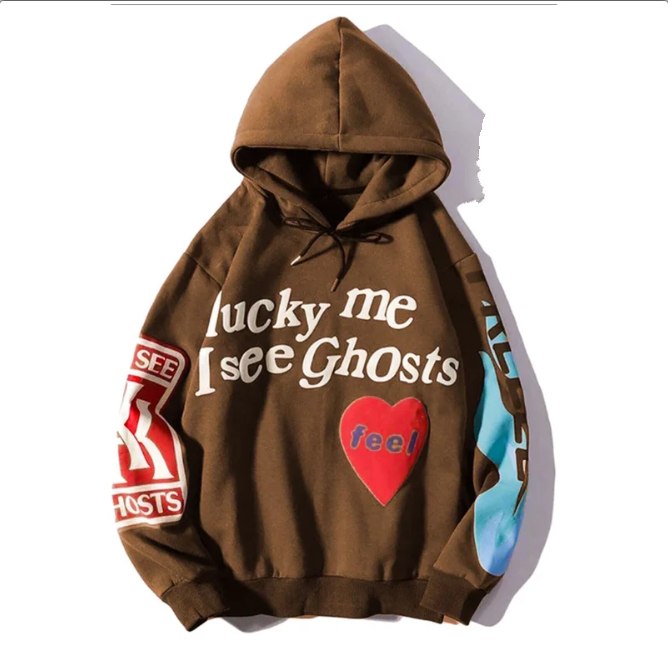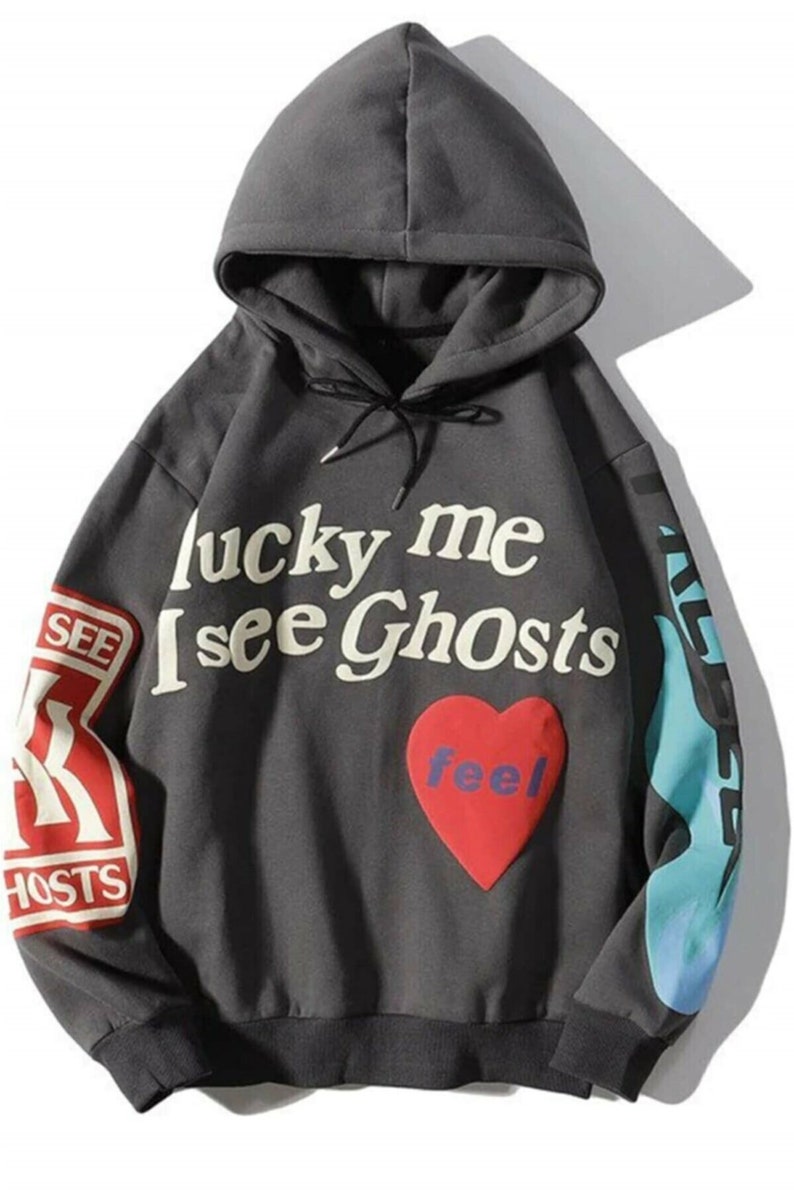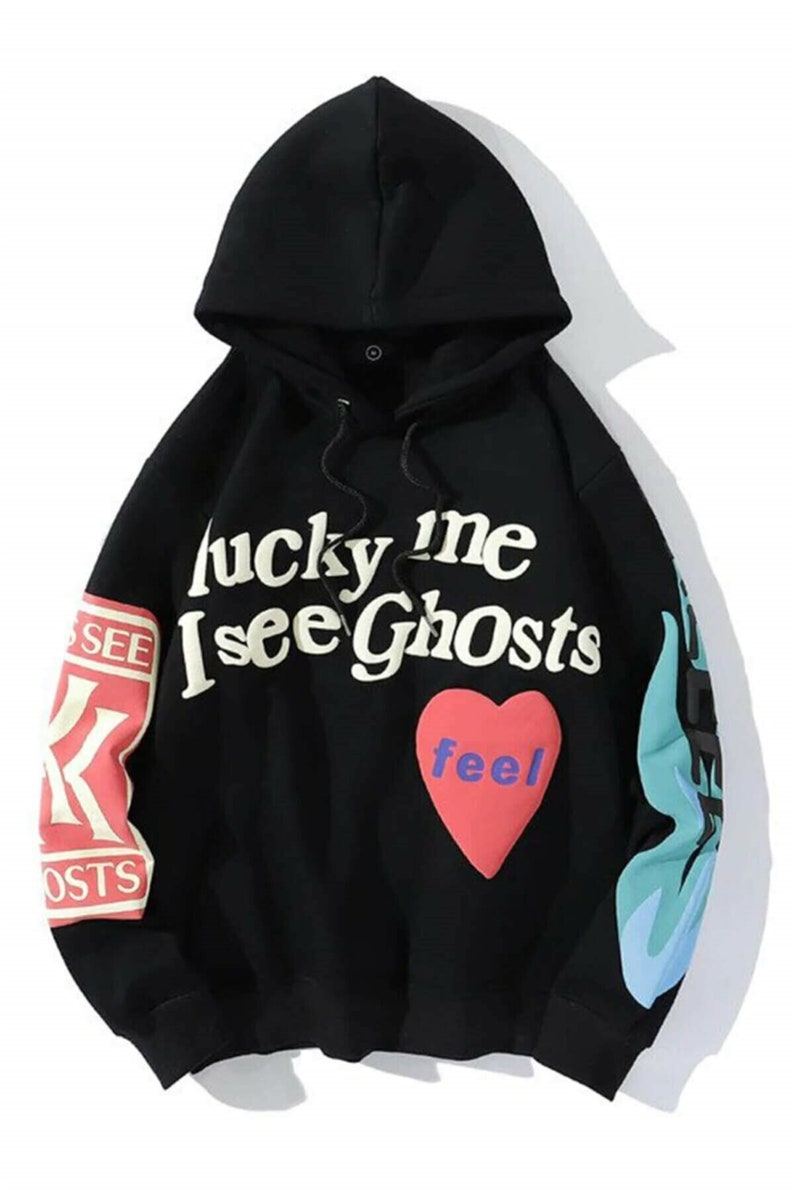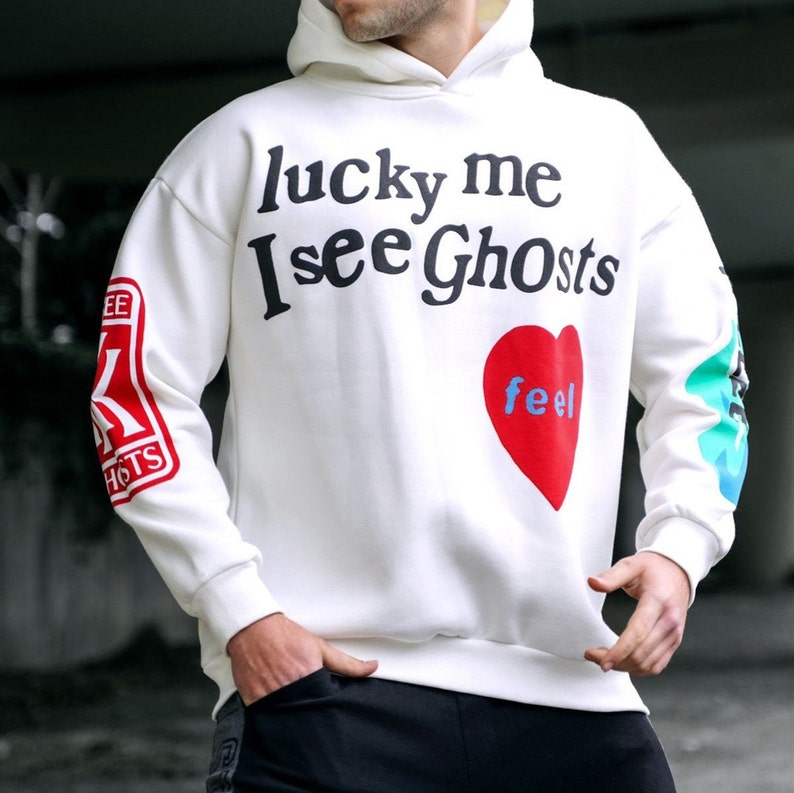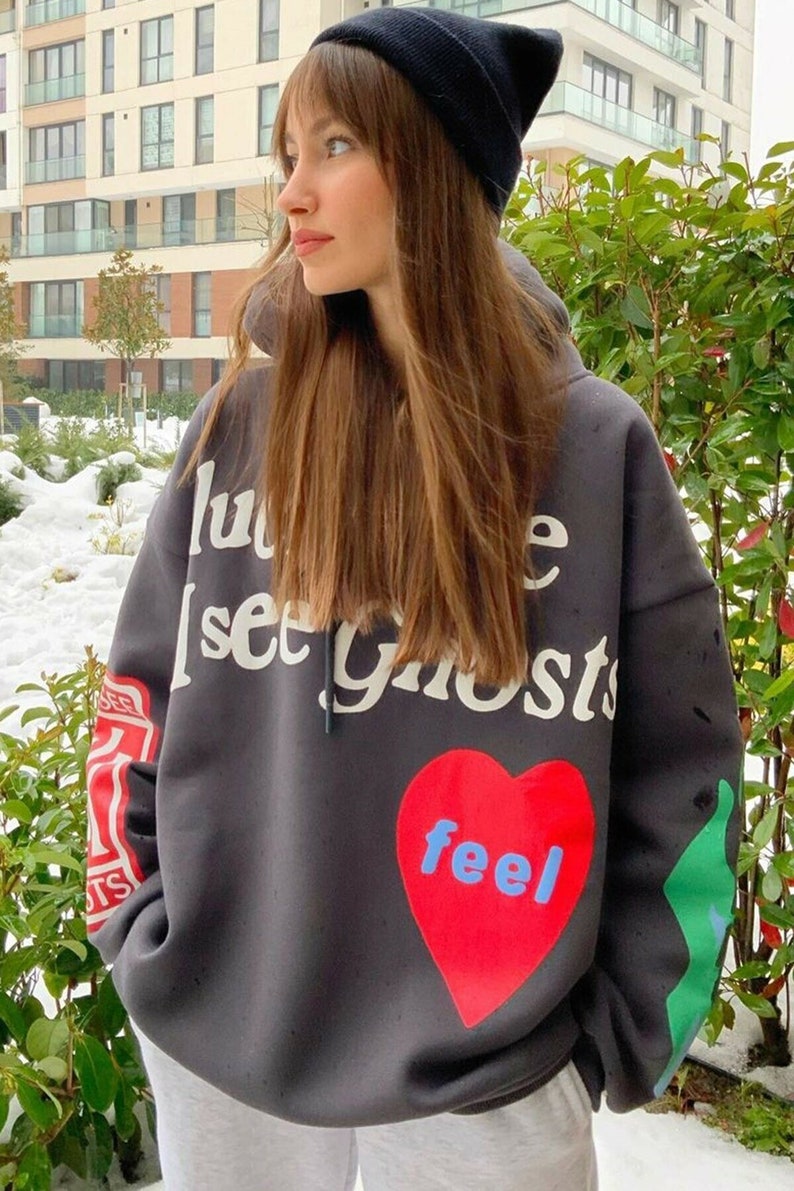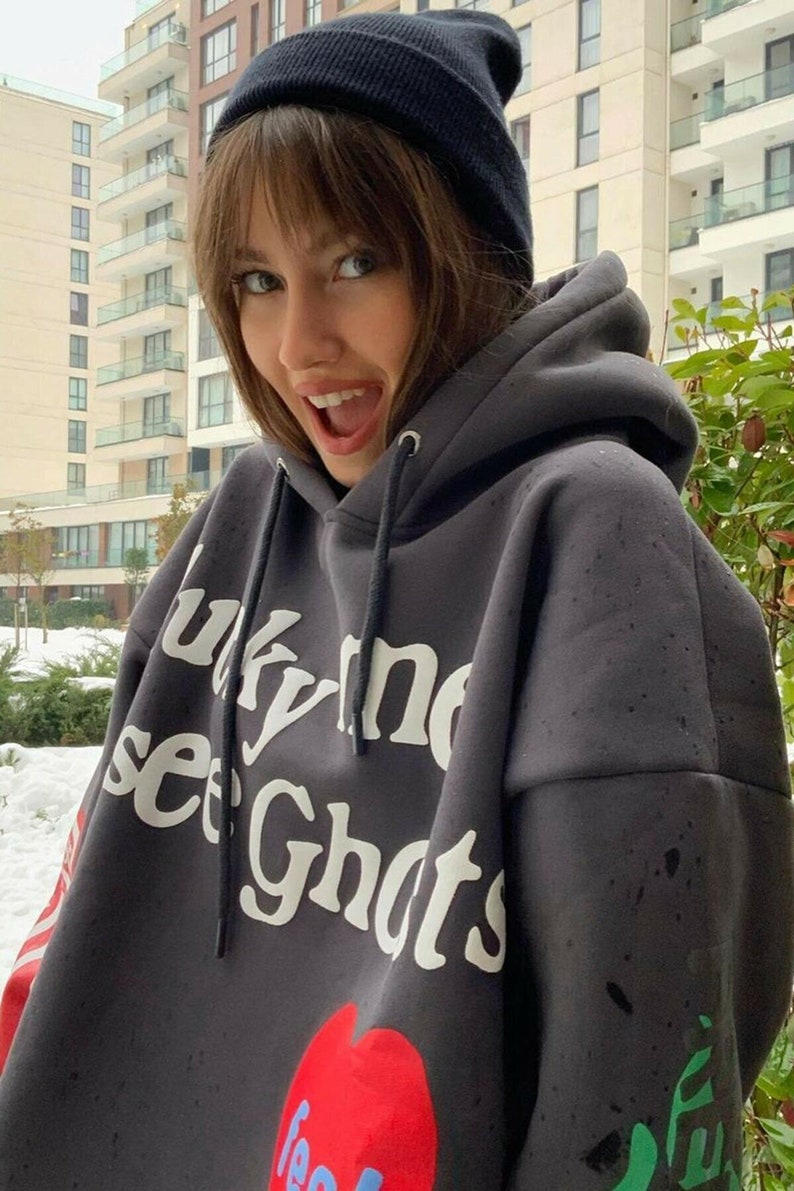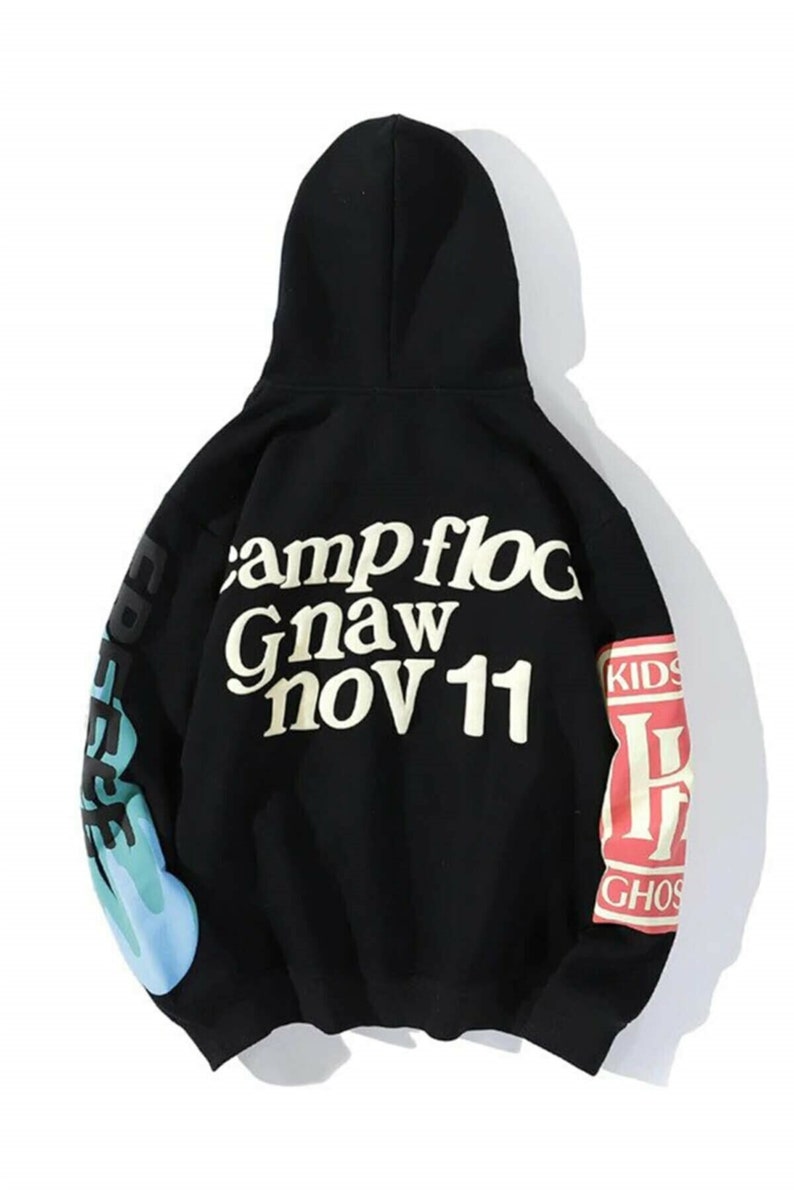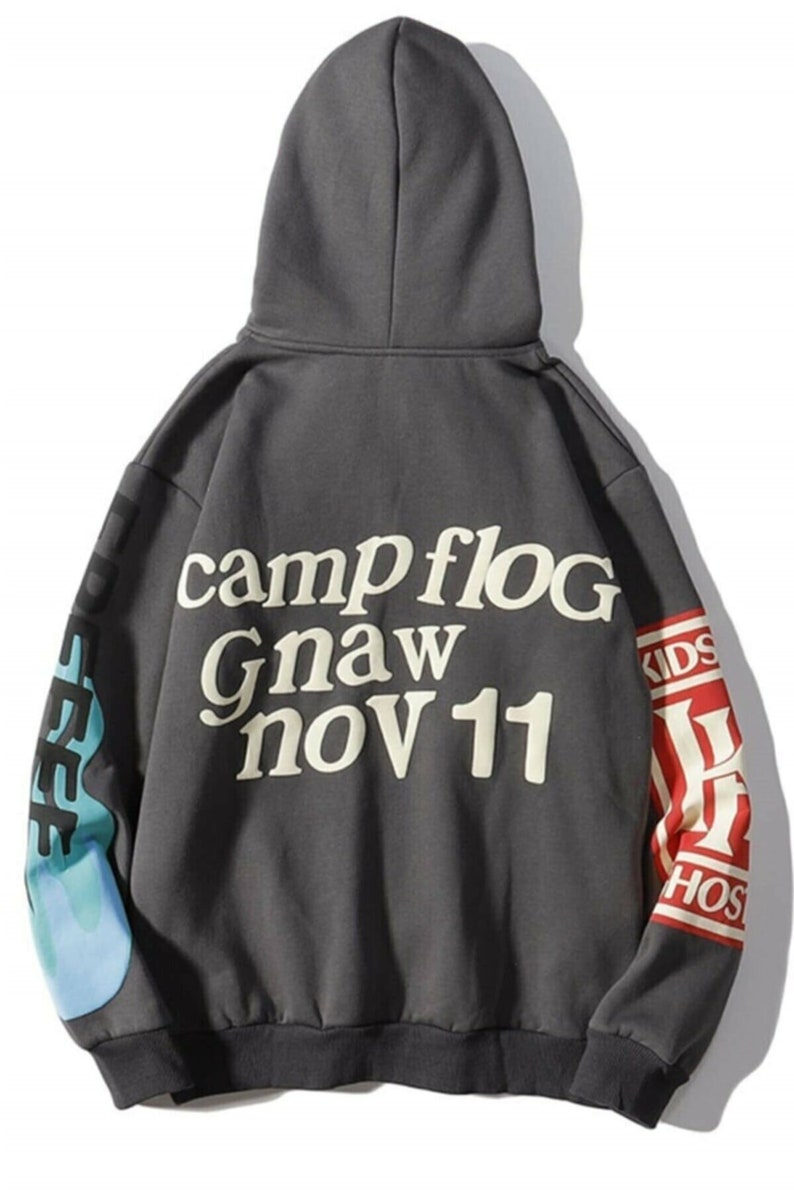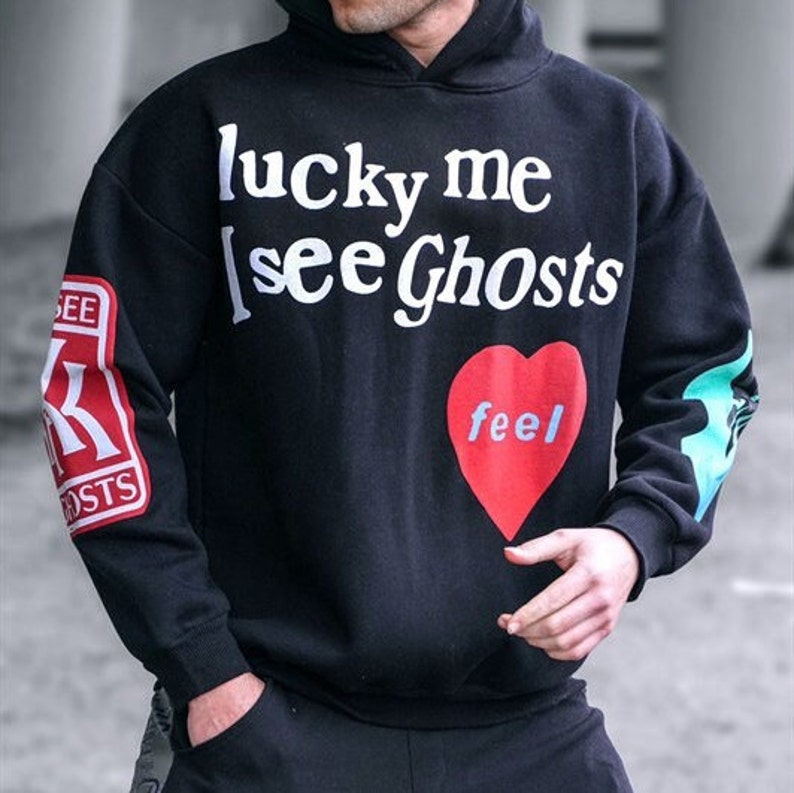 Kids See Ghosts Hoodie, Lucky Me I See Ghost Trendy Hoodie
description

Everyone needs the perfect Lucky Me I See Ghost Trendy Hoodie to complement every day, laid-back look. This lightweight hoodie will keep you comfy and looking smart.

Material: cotton and polyester

Size: S - XXXXXXL

S(Bust: 40.2in; Shoulder: 16.5in)
M(Bust: 44.1in; Shoulder: 17.7in)
L(Bust: 48in; Shoulder: 18.9in)
XL(Bust: 52in; Shoulder: 20.1in)
XXL(Bust: 55.9in; Shoulder: 21.3in)
XXXL(Bust: 59.8in; Shoulder: 22.4in)

This item requires 3-5 business days to handcraft.
shipping

Free shipping for orders over $49

You can choose the shipping method during checkout:

Standard shipping: $7.99

Arrives 7-15 business days after the production time

Express Shipping: $29.95

Delivery 4-6 business days after the production time
Welcome To Kids See Ghosts Hoodie
About Kids See Ghosts
Kids See Ghosts is the only studio album by American hip hop duo Kids See Ghosts, composed of rapper-producers Kanye West and Kid Cudi. It was released on June 8, 2018, through Wicked Awesome Records and GOOD Music, and distributed by Def Jam Recordings.
In the United States, Kids See Ghosts debuted at number two on the Billboard 200 in 2018. The album has since been certified gold and silver in the US and the UK by the Recording Industry Association of America (RIAA) and the British Phonographic Industry (BPI), respectively. Kids See Ghosts performed live for it at the 2018 Camp Flog Gnaw Carnival and the 2019 Coachella Valley Music and Arts Festival.
About Kids See Ghosts Hoodie
Kids See Ghosts Hoodie is the most popular one. People love to wear the hoodie line of this famous singer. Kanye West is a well-known Grammy Award-winning musician, fashion designer, and record producer. Holder of nearly two dozen Grammy Honors, he is most famous for his awards, theatre shows, modeling ventures, and his fashion sense. Carrying on a successful music career, he took a break and dig into the world of fashion.
Kids See Ghosts Hoodie is the best online store where you can shop the Kids See Ghosts Hoodie collection. Kids See Ghosts Hoodie offers collections in various styles, colors, and sizes. Our store delivers Kids See Ghosts hoodies, t-shirts, and sweatshirts. We have categorized Kids See Ghosts Hoodie products here in our store. We have also set amazing discounts on some of our products to make our customers happy. Explore our product sections and shop for something classy for your wardrobe.
We Recommend:
Kids See Ghosts Hoodie: Kids See Ghosts Hoodie offers a variety of hoodies at standard and affordable rates. We provide high-quality Kids See Ghosts hoodies at ideal rates so that all fans can shop for them.
Kids See Ghosts T-shirt: People are in awesome love with Kids See Ghosts T-shirts. T-shirts are worn in the summer. They are lightweight, strong, flexible, and easy to wear in summer, keeping your body cool. They are named for the body's T-shape. They are also tailor-designed according to style and color and are worn all over the world.
Kids See Ghosts Sweatershirt: Kids See Ghosts Sweatshirts are better worn in winter because these warm the body. They are lightweight and do not have a front opening. These can be worn as an alternative to t-shirts in the winter.
We Promise:
Customer First: We are committed that customer satisfaction always coming first, treating our customers with the utmost respect.
Affordable Price: We provide high-quality products that are at ideal rates so that all lovers can shop for them. They are inexpensive and also sets discounts on some highly-priced products.
High Quality: Our products are all high quality. We promise we always provide you with the highest quality service you deserve.
Fast Shipping: We will make arrangements as quickly as possible so that you can receive your items as soon as possible.